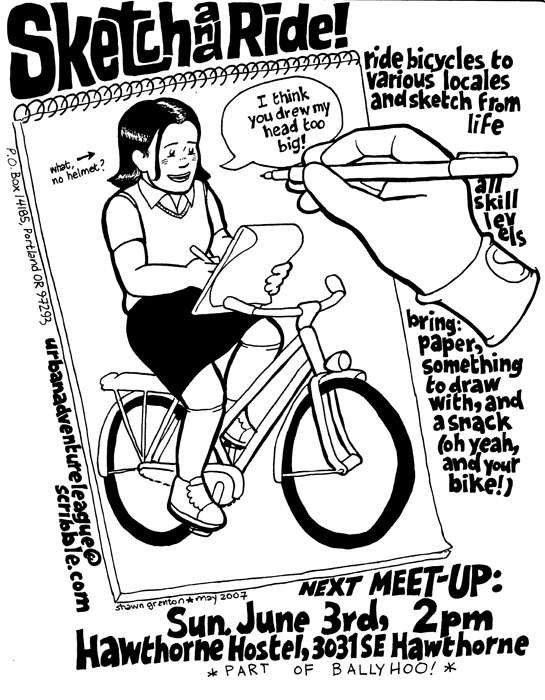 Sketch and Ride



Why didn't I think of it before? I like riding around and going to places and sketching stuff. Why not make an "official" ride out of it?


We're going to ride our bikes to various points in the city and sketch! Nothing more to it. Maybe some of the rides will be themed (Bridges, Statues, Parks), maybe some will concentrate on certain parts of town. Bring your pencil/pens and drawing paper--we'll have some drawering supplies, but not much. (Painting not reccomended since we'll be moving around). Bring a snack as well.

Sunday June 3rd
2pm
departs from the Hawthorne Hostel, 3031 SE Hawthorne Blvd
probably will last about 3 hours

This will probably be the first in a series. Stay tuned for more Sketch and Rides throughout the summer!